Release: 2018
Developer: Transolar Games


---

OS: Vista, 7, 8, 10 (64-bit)
Processor: 2.0 GHz
Graphics: Intel HD 3000
Memory: 4 Gb
Storage: 4 Gb


---

Steam Reviews: Very Positive (211) 90% of the 211 user reviews for this game are positive.
Version: v 2.2 from 07/20/2020
IN Hero-U: Rogue to Redemption the player is offered the role of the hero Sean O'Conner - a simple student who loves to embark on dangerous adventures in abandoned dungeons at night. An epic adventure game with a touch of humor, where the protagonist explores an ancient castle, finds enemies in the process, with whom he enters into battle, and friends, conducting humorous dialogues. During the day, the guy goes to classes and studies, and at night he takes out his heroic armor and weapons to go to explore abandoned buildings: wine cellars, catacombs, sea caves and dungeons. Battles are not required here, but, if desired, the user can fight with creatures attacking his school and the whole city - Sardonia.
There is no character specialization in the game, he is simply a Hero and a novice thief who wants to get into the Thieves Guild. The guy is caught at the scene of the crime by a strange man who sends him to the Heroic University at the thieves' faculty. Here they teach how to sneak, peep, climb a tightrope, throw knives, unlock keyholes with master keys, and make traps. Students take tests and practice theft. In some moments, the game resembles a student simulator, where young people build relationships, help each other, communicate, take exams and live according to a routine. While conducting dialogues with characters, the user chooses remarks, for example, to appear smart, answer correctly, correctly, have fun, evade a question, or even flirt. The player's actions increase the various characteristics of the protagonist, for example, by steadily peeping through the keyhole and listening to what is happening, perception increases. Strength, agility, fighting skills and defense are raised in the process..
Combat abilities are pumped in turn-based battles that take place in the dungeons of the university castle. During the fight, the character can strike, move, throw objects at the enemy, run away or skip moves. For killing local inhabitants - monsters, in the form of rats and cockroaches, the player receives the money needed to buy potions, bandages, lockpicks, traps. Reading books in the library raises the level of the mind, and games of cards, billiards, darts increase the luck and ability of Gaming. The student's day is held with compulsory classes - studying in the classroom, lunch, going to the library, battles in the basement, going to the training room and sleeping. Soon, the hero realizes that the old castle is full of secrets, and gradually moves further along the underground passages, finding and unlocking secret rooms with ghosts and treasures.
Download Hero-U: Rogue to Redemption for free on PC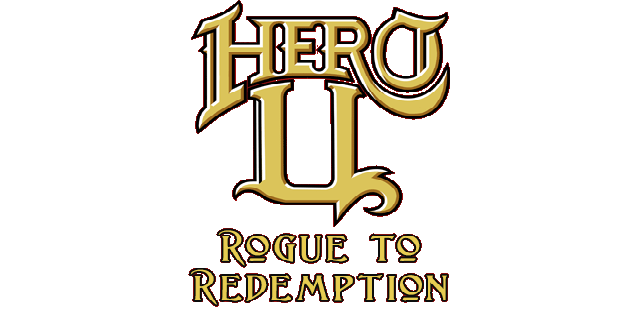 Size: 921 Mb. Version: v 2.2 from 07/20/2020
---
Download WITHOUT torrent (dstudio)
(max speed + fast connection)